BRAND: HYS FLANGES
AS A FLANGE SUPPLIERS IN MALAYSIA, AS REQUIRED, ALL FLANGES ARE OFFERED WITH MILL TEST CERTIFICATION. 
THE MAIN FLANGES PRODUCTS SUPPLYING IN MALAYSIA INCLUDE:
1. JIS B2220 FLANGE – 5K, 10K, 16K, 20K, 30K, 40K, TYPES OF PLFF, PLRF, BLIND, HUB ETC.
2. ANSI B16.5 FLANGE – 150LB, 300LB, 600LB, TYPES OF PLFF, PLRF, BLIND, SORF, WNRF, NPT ETC.
3. DIN FLANGE – PN6, PN10, PN16, PN25, PN40, PN64, TYPES OF PLFF, PLRF, BLIND, WNRF ETC.
4. BS 4504 FLANGE – PN6, PN10, PN16, PLFF, PLRF, TYPES OF PLRF, BLIND, SORF, WNRF, BSPT ETC.
5. BS 10 FLANGE – TABLE D, TABLE E, TABLE F ETC.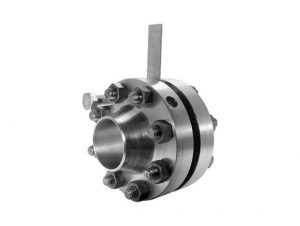 FLANGES SUPPLIER IN MALAYSIA –
Orifice Flanges are used with orifice meters for the purpose of measuring the flow rate of either liquids or gases in the respective pipeline. Pairs of pressure "Tapping", mostly on 2 sides, directly opposite each other, are machined into the orifice flange. This makes separate orifice carriers or tapping in the pipe wall unnecessary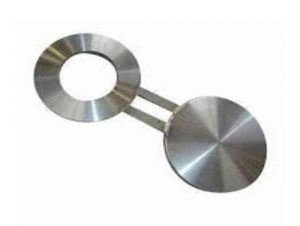 CLASS 150 to CLASS 2500-SPECTACLE FLANGES
FLANGES SUPPLIER IN MALAYSIA– A spectacle flange is a specialty flange made of two metal discs attached in the middle by a small section of steel. Spectacle flanges are most commonly used on piping systems that need to be separated regularly or where the flow through the systems is regularly stopped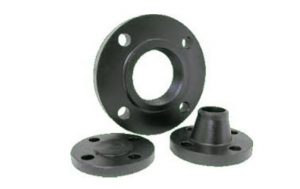 FLANGES SUPPLIER IN MALAYSIA – ANSI flanges are available at Huat Siang Hardware Sdn Bhd in class 150 to class 2500. 
The ANSI flanges specification cover slip-on, weld necks, lap joints, blinds, threaded and socket weld flanges. ANSI flanges for class 150 to class 2500 are provided by Huat Siang Hardware Sdn Bhd as forgings unless otherwise specified.
Reducing Flanges And Long Weld Neck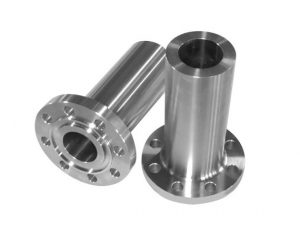 FLANGES SUPPLIER IN MALAYSIA – Reducing flanges are a specialty flange that are most often used on projects that require the fitting together of different sized pipes. There are several types of reducing flanges including weld-neck reducing flanges, slip-on reducing flanges and threaded reducing flanges. The number one feature of reducing flanges, is that they are a highly economical way to make transitions between pipes of different sizes.
Long Weld Neck Flange is the lightest standard connections we offer. Common standard lengths are available from stock and can be increased to any longer length to provide the offset needed. The outside diameter on the barrel of these items provides for "Nut Relief" and the bore of these connections are equal to the nominal pipe size. Special bores, contoured bottoms and other custom variations of all kinds are available on request.
A182-304 Flanges in Malaysia
F304-304 Flanges in Malaysia
FLANGES SUPPLIER IN MALAYSIA – Huat Siang Hardware Sdn Bhd 
provided different from 5k, 10k, 16k, 20k, 30k.
Product code JIS 5k to 40K